CU, Cultural Patrimony of the Humanity: A photographic Celebration!
I read this today in the web:
"The Central Campus of University City of the UNAM is already Cultural Patrimony of the Humanity. The inscription of University City within the list of the World-wide Patrimony of UNESCO was obtained today, during the works that that international organism carries out in New Zealand, informed the same institution through an official notice. Recently declared Artistic Monument of the Nation, the 18 of 2005 July, the University City now obtains the Maxima category at world-wide level after almost five years of managements made by the UNAM as much in the national scope as international. With this title, the University City of Mexico comprises of the select group of the universities of the world that are considered Patrimony Cultural of the Humanity, along with the one of Alcala de Henares, in Spain, and the Central University of Venezuela, in Caracas."
EL UNIVERSAL, june 29, 2007.
So to celebrate this great news I show some personal photos of CU, of course, CU is a very big zone...I only want to show some arquitectural details...sculptures...vegetation...We took these photos in Cultural Zone...
Sculpture Space...misterious guy is me...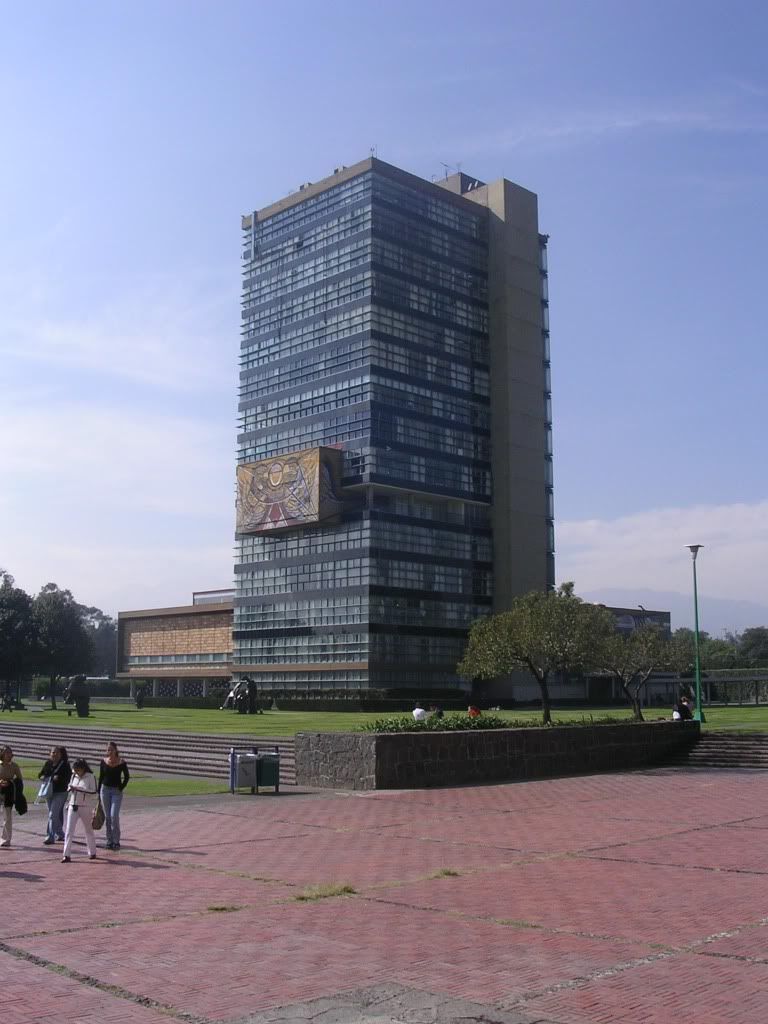 Rectory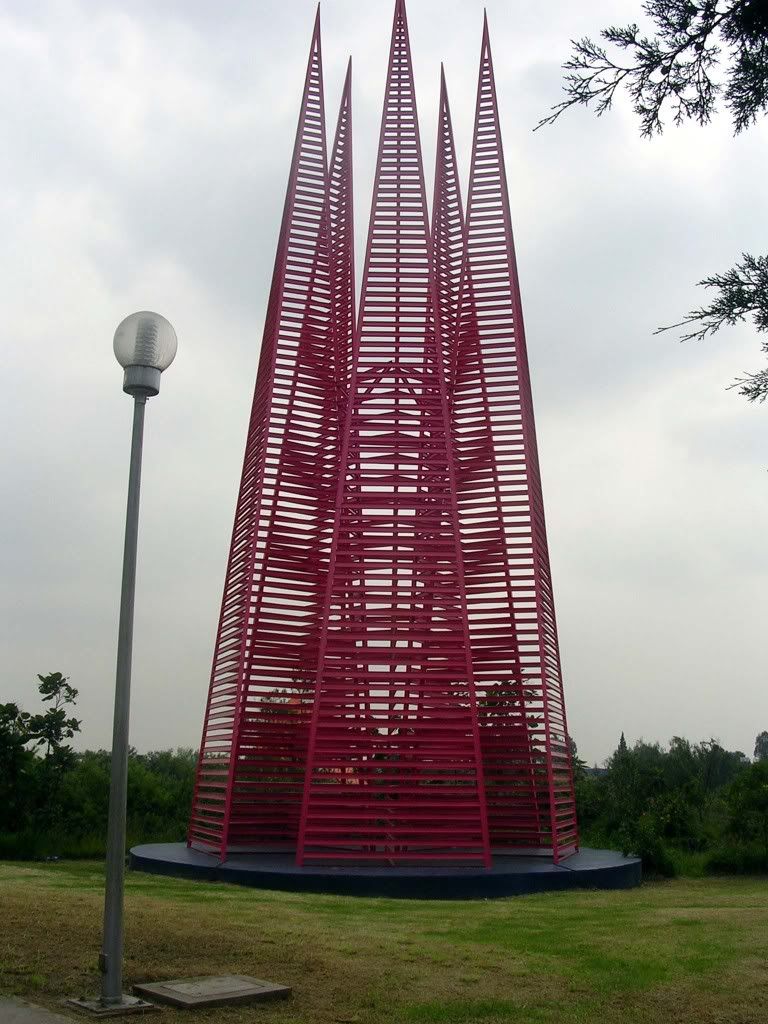 Sculptures in Cultural Zone.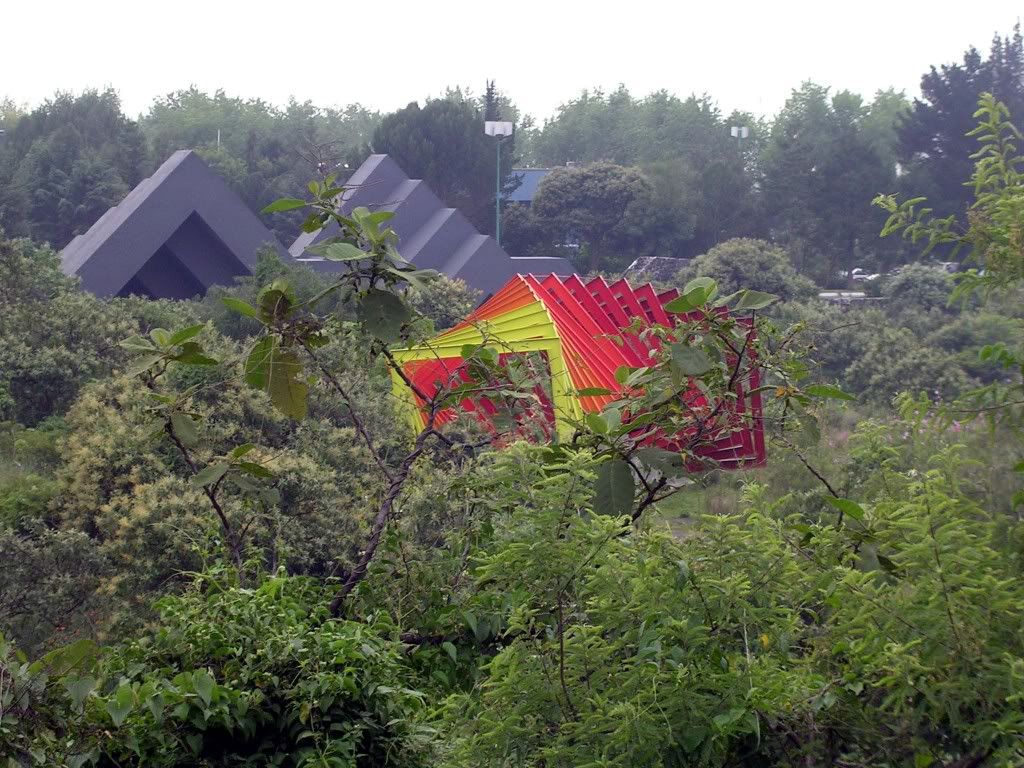 Sculptures in movement...
Stone Door
Passage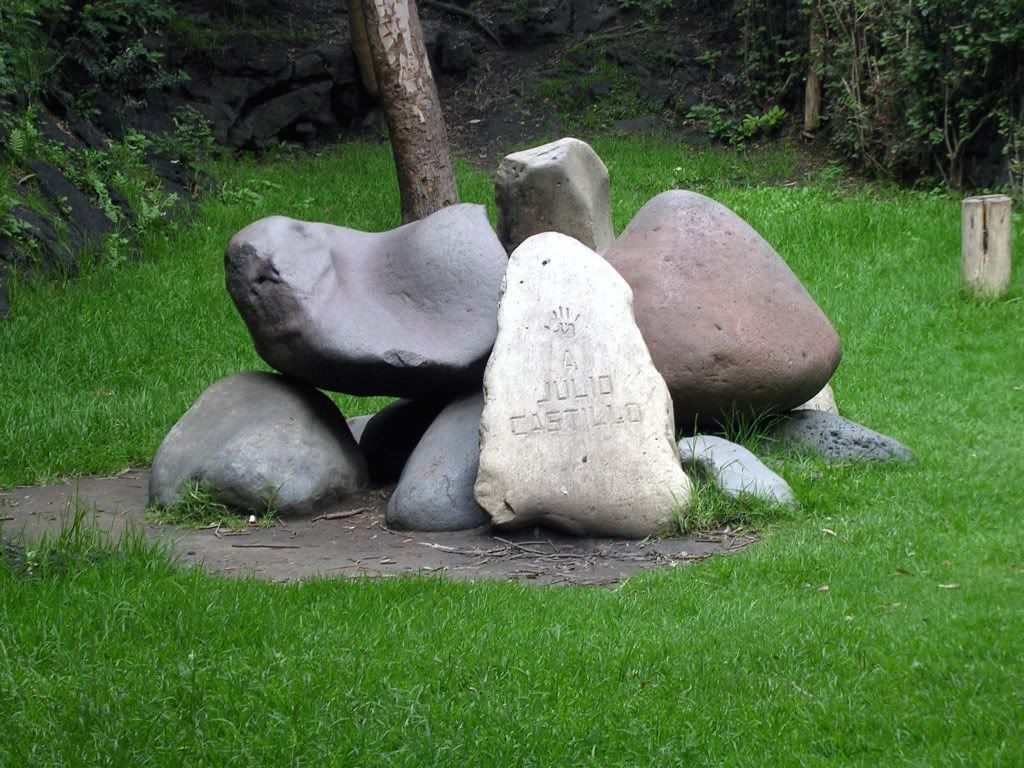 Magic Stones inside of Cultural Zone of CU.